Mobility
Move Freely. Live Fully.
You deserve a customized mobility solution that helps you move through life. We provide customized complex rehabilitation technology solutions for children and adults living with a broad spectrum of mobility needs.
Our expert team will collaborate with you to determine the mobility solutions to best support physical and functional skills, daily activities, and accessibility in and around your home and life.

Power Wheelchairs
Our complex power wheelchairs come in a variety of types, including front-, mid- and rear-wheel drive bases. We can adapt them to suit any age, body or mobility needs, and the ever-evolving new technologies in these state-of-the-art chairs bring a level of convenience and ease of use that helps customers live more freely than ever.

Manual Wheelchairs
Manual wheelchairs are propelled by you or your caregiver. We can adapt a basic model to assist you in getting around your house or community. We have a number of options, including lower height and lighter frames to make self-propelling easier. We also customize heavy duty and extra-wide chairs, as well as ultra lightweight and folding chairs. Seat and back cushions can be customized for any chair. Our ATPs will work with your physicians and therapists to determine just the right chair for your lifestyle.
Cushions
Made to work with your body, our customized wheelchair cushions are configured to protect your skin, maximize mobility, optimize posture and make day-to-day functioning easier. They also help keep you safe by dampening impact.
Custom Molds
Working with our carefully selected manufacturing partners, we use 3D and body scans to create completely customized cushions to support your fixed posture. These "exact fits" provide excellent skin protection for even the most challenging posture positions, selective users or unique body shapes. The premium materials ensure low maintenance, longevity and maximum comfort.
Emerging and Innovative Products
National Seating & Mobility is dedicated to the advancement of the Complex Rehab Technology (CRT) industry as well as providing complete solutions to our clients. We are continually looking for new products and partnerships that will provide our clients with cutting edge technologies, including: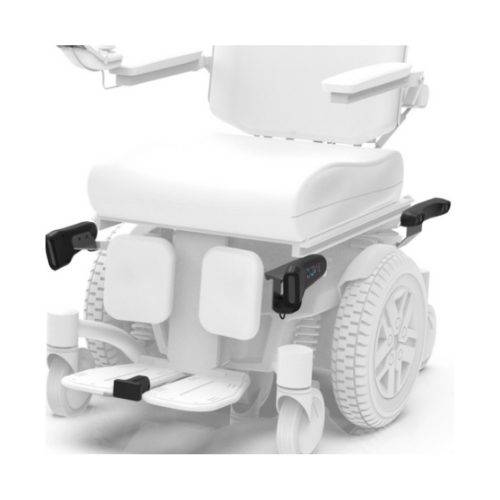 LUCI is a game-changer for power wheelchair riders.
It is a first-of-its-kind hardware/software product which attaches to power wheelchairs to provide security, stability and connectivity through cloud and sensor-fusion technologies. By attaching LUCI to their new or existing power chairs, riders gain long overdue access to a world – their world – where collisions are avoided and falling off ramps or curbs is prevented.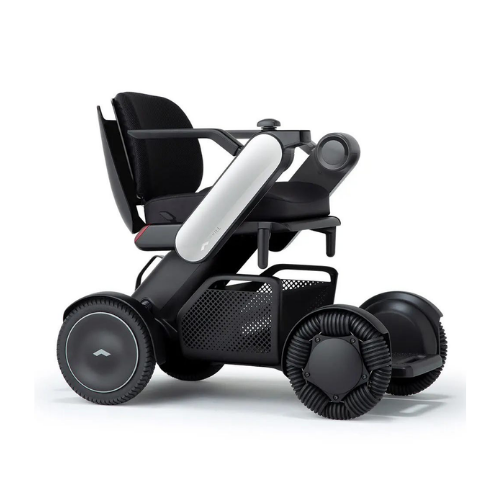 Whill
Model Ci2 Power Chair
Impressive power, smart technology, and superior handling.
The WHILL Model Ci2 allows you to live the life you aspire to. From socializing with friends and family to exploring the great outdoors, Model Ci2 empowers users to enjoy their world freely both indoors and out. Powerful and agile, the Model Ci2 is exhilarating and fun to drive–allowing you to be you.
Key Features:
Convenience: The Model Ci2 is simple to operate and makes tight turns to get you wherever you need to go.
Powerful: Impressive power that allows you to see and do more. Live the life you aspire to with the WHILL Model Ci2.
Portable: Disassembles in four easy steps. The Model Ci2 can be disassembled for easy transportation in the trunk of any car. Whether you're shopping on the weekend or traveling with your family, the Model Ci2 allows you to live life to the fullest.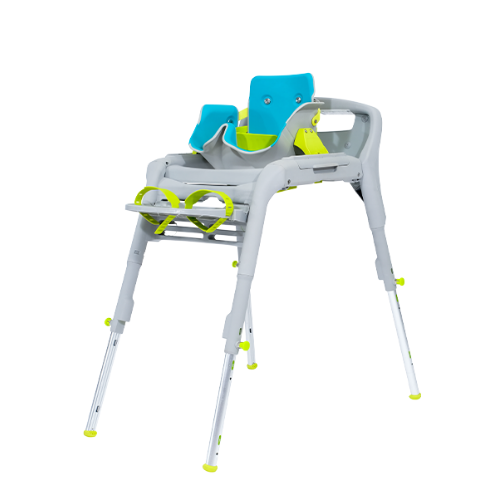 Firefly by LECKEY
GottaGo
A lightweight, portable toilet seat for use at home and away.
Designed for busy families, GottaGo is a comfortable and stylish toilet seat that can be taken anywhere.
The GottaGo is available in 2 sizes and is suitable for users up to 30kg (66lbs) – it is ideal for users that require additional support when toileting.
Product Overview:
Suitable for users aged 2-9 years
Portable and Height Adjustable
Facilitates a supported squat posture, making toileting easier
Easy to set up and put away in just 3 simple steps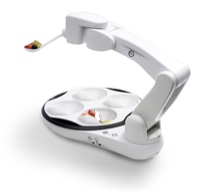 OBI™
OBI™ is a teachable, robotic feeding device that brings independence, dignity and enjoyment back to mealtimes for those who rely on a caregiver.
Utilizing advanced robotics and personality, OBI will:
Enhance social interaction during meals and improve caregiver productivity through alleviation of time pressures and stress.
Ensure food is captured effectively. OBI is sophisticated in automating portion control, food repositioning, multi-directional food capture and drip avoidance.
Operate quietly, using graceful, lifelike motions and personable gestures.
Accommodate thousands of possible food delivery locations. The caregiver simply guides OBI's arm by hand, enabling a new location to be taught in seconds.