Service & Repair
Keep Moving.
We pride ourselves on offering expert service and maintenance to keep all of your equipment working flawlessly. We know how stressful it can be to have a vital piece of equipment be out of commission, which is why we make it a priority to respond promptly and provide you with excellent service in every situation, when you need it most.
Our experienced technicians stand ready to assist you and guide you through the process of having your mobility device serviced or repaired. Here is what you can expect when working with us:
*Some rental agreements and payer contracts may prohibit NSM from servicing a chair.
Step 1
Remote Repair Evaluation & Multi-Point Inspection

Est. Turnaround: 1 day - 1 week

We'll utilize our Remote Evaluation process to review each request using audio, video, and connected chair technology when available.*

*Should additional diagnostics be needed, our team will schedule a follow-up visit in person, at your home or nearest branch location.
Step 2
Prepare Paperwork for Funding

Est. Turnaround: 1-3 Weeks

We'll collect medical information & documentation to submit to the funding source.

Await Funding Approval

Est. Turnaround: 1-3 Weeks

We follow up with your funding source regularly and send you an update once we have received approval to complete the repair.
Step 3
Purchase Equipment

Est. Turnaround: 1-2 Weeks

We'll purchase necessary equipment, reviewing components upon arrival.

Complete the Repair

Est. Turnaround: 1 day - 3 Weeks

We'll complete and test the repair, then update you once finished.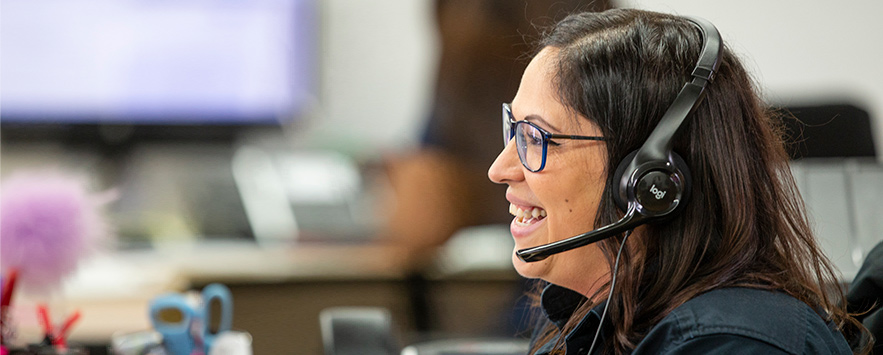 The NSM SERVICE EXPERIENCE
National Seating & Mobility guides each client through every service experience, working as efficiently as possible to help keep our clients moving.
Timely Service
Our goal is to address each service request as quickly as possible by first utilizing our Remote Evaluation process to triage the request using a combination of audio and video diagnostics. Many times, this process allows our team of experts the ability to resolve issues without ever having to schedule an in-person evaluation.
If we can't resolve the service request remotely, we will schedule an in-person appointment at our branch location to get a closer look. At the branch, our team has the tools and materials available on-hand to best evaluate and repair most service requests in just one appointment allowing our clients to get back to what matters most to them.
Expert Care
Our experienced technicians stand ready to assist each client with the same personal attention they have come to expect from NSM. From repairs to preventative maintenance, we are always working to provide quality and safe care for our clients and their equipment. Once a service request is evaluated our team of experts will seek the necessary approvals and order the necessary parts. In the meantime, if a backup chair is needed, we'll do our best to provide the appropriate rental or loaner equipment.