Making a Place for Community
How a coffee shop in Cookeville, Tennessee, is striving to create community and inclusivity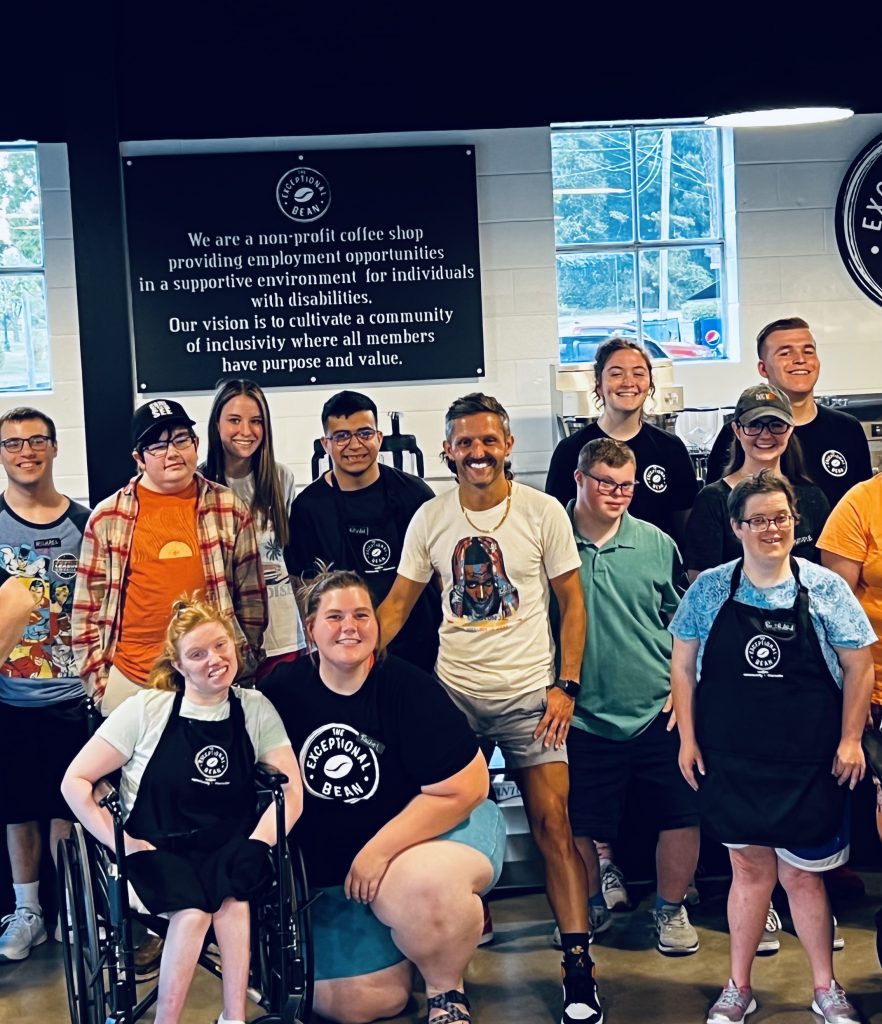 Michael England never really expected to open a coffee shop.
His career, Michael thought, would probably stay focused in the automotive industry. His dad had worked in the industry Michael's entire life—and Michael had assumed he would, too. But a few years ago, after Michael had moved back home to Crossville, Tennessee, and reconnected with Cigi, a college acquaintance who is now his wife, a love for running and a chance encounter changed everything.
"One Saturday, Cigi and I were walking to lunch in downtown Cookeville, Tennessee, and Ainsley's Angels was set up outside a grocery store there," Michael recalls. Ainsley's Angels is a nonprofit that pairs runners with individuals who have disabilities to complete races, among other advocacy and inclusion efforts. "I'm a runner, and I'd always wanted to know more about the program."
The Styer family was working the Ainsley's Angels table that afternoon, and the chance encounter led to Michael pushing Bradley, who uses a wheelchair, in several races. The connection began to open the Englands' eyes to how Bradley's life differed from theirs.
"I didn't have someone in my family who had mobility issues or special needs, so I just didn't know the issues people with disabilities faced," Michael says. "We learned very quickly that the world isn't built for people with disabilities."
Through his relationship with Bradley, Michael and Cigi began to see that accessibility was about more than wider doors and ramps. It was about employment and more than that, community.
"Another thing I've taken for granted most of my life is making friends and being part of a community," Michael says. "But think about where you meet people. Sixty percent of our lives, we're at work. Bradley was 33 and desperately wanted a job."
One Sunday afternoon, while Michael and Cigi were watching a documentary on European coffee shops, a new idea began to brew.
"The documentary talked about how coffee shops provide employment, but they're also the hub of the community, where people can gather and find community and build relationships," Michael says.
So the Englands began to "kick around" the idea of opening a coffee shop that provided employment opportunities for people with disabilities but also created a sense of community. The Exceptional Bean opened its doors in July 2022.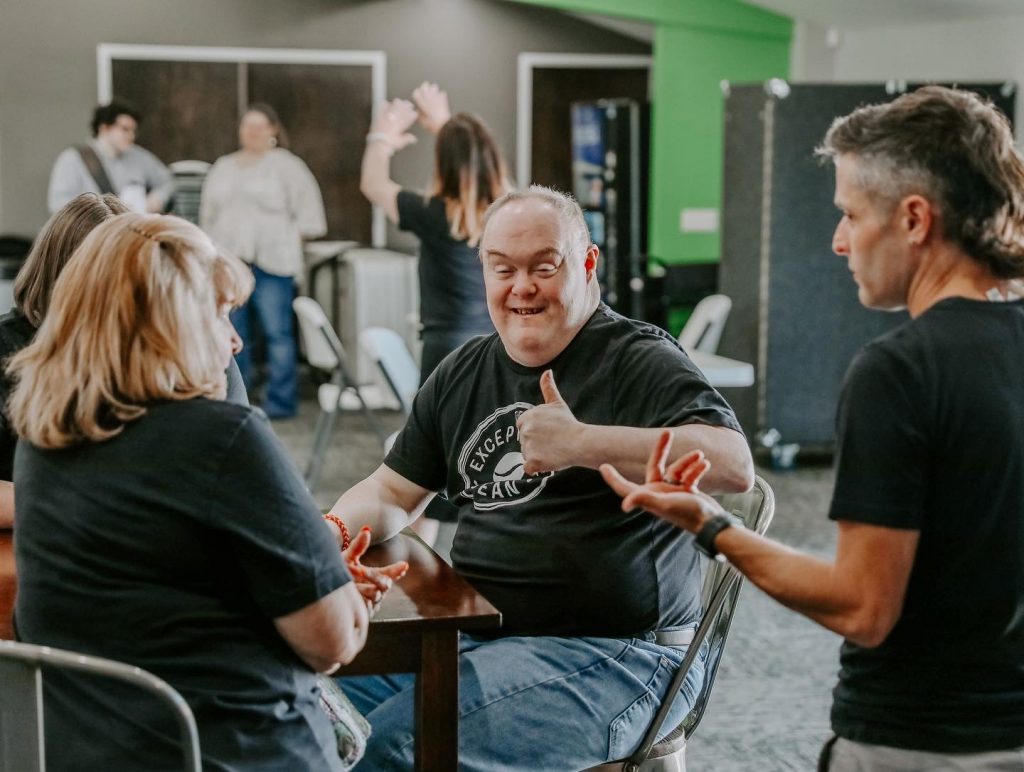 "One of the first people we told we were going to do this were Bradley and his family," Michael recalls. "Bradley started crying.
"For me, employment opportunities are almost endless, but that wasn't the case for him," Michael continues. "Now, Bradley comes into the building and the first questions out of his mouth are, 'Are there boxes to break down? Is there trash to take out?' For Bradley, it's not 'I have to go to work.' It's 'I get to go to work.'"
Michael and Cigi set up the Exceptional Bean as a nonprofit, meaning that while Cigi is the founder and Michael the general manager, a board of directors oversees the coffee shop. The nonprofit status also allows the board to fundraise, which is vital to fulfilling the Exceptional Bean's mission. But it's also reflective of the type of space Michael and Cigi are working to create: a community.
"Our employees feel a sense of purpose in their work," Michael says. "They meet here to go to the library or the park; they hang out here. I have a stack of applications from people who want to work here, but we don't have the ability to hire them right now. We need partners."
All donations are helpful, Michael says, but he and Cigi are working to build a consistent donor base built on monthly recurring donations.
The Exceptional Bean is about finding a community, a sense of belonging.
"For us, it's about making the world more accessible," Michael says. "I look at my friend Brandon, one of our employees. He has cerebral palsy and uses a wheelchair, and I know if he were in my spot, he'd try to make a place for me."

To learn more about the Exceptional Bean or to donate, visit theexceptionalbeancookeville.com.
Explaining what the Centers for Medicare and Medicaid Services' decision about power seat elevation means for you In May 2023, the Centers for Medicare and…